Upcoming Programs and Events
Search for physicians electronically, based on a combination of criteria, including name, board certified specialty, city or state, etc.
Quick search results easily identify whether or not your doctor is board certified and their sub specialty, training, hospital and academic appointments, type of practice, professional memberships, and office contact information.
To get started visit: http://copiaguelibrary.org/abms_directory/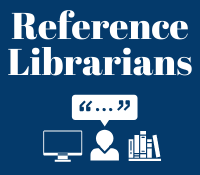 Reference librarians are available to assist with research. Contact a librarian by emailing [email protected] or by calling the library during our hours of operation.