Library Cards are available to all residents of the Copiague Union Free School District.
Applicants must provide either:
a) a NYS driver's license OR NYS non-driver photo ID card with a Copiague school district address displayed on the front
OR
b) a photo ID and a proof of residency (see below for accepted forms)
Accepted Photo IDs:
NYS Driver License
NYS Non-driver Photo ID
Photo passport
Photo military ID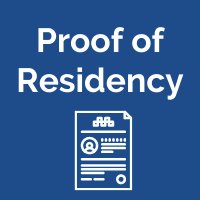 Accepted Proof of Residency*:
Local utility bill (except phone bill)
Copy of mortgage or lease agreement
Bank statement
Pay stub
*Please note: must be dated within the last 60 days AND address must match Photo ID
Library Cards for Children and Teens
Children can obtain a library card at any age.  Child's parent or guardian must have a Copiague Library card.
Children's Library Card: Birth to 5th Grade

A child library card can only borrow children's books. Children's library cards cannot borrow video games, CDs, DVDs, Blu-rays, or Playaways.

Young Adult Library Card: 6th Grade to 18 years old

A young adult library card can borrow books and magazines. Young adult library cards cannot borrow video games, CDs, DVDs, Blu-rays, or Playaways.
To renew an expired card, please bring one of the above accepted proofs of residency, along with your library card, to the Circulation Desk.
Please note that Library Card applications will not be accepted within thirty minutes of library closing time.
Print a library card application form to complete and bring with you to the Circulation Desk:
Children under 18 years old can be added to their parent or guardians library card application where indicated on the form.
Please note: Young adults in 6th grade and up must be present at the time their library card is issued because a photo will be taken for their card.
Questions? Email [email protected] and your question will be forwarded to the Circulation Department.