What's happening at the Library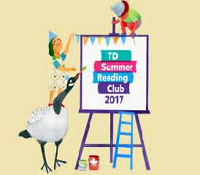 Children's Summer Reading Club
You can make your community and the world better by being a builder, a maker and of course a reader! This year's Summer Reading Club celebrates making the Earth a beautiful place with art, science and nature! Read one hour a week to earn a weekly prize! Have all your logs handed in by August 19 and join us for the Finale event!
Music Therapy
We have partnered with Music & Memory to provide eligible library users free iPods preloaded with a friend or relative's favorite music. Visit musicandmemory.org or call the Adult Reference Dept. for more information.
Discount Tickets To Attractions
The library has discount tickets to the Bronx Zoo, LI Aquarium, LI Game Farm and the NY Botanical Garden. Stop down at the library for more information and to purchase tickets!